When BMW unveiled the X6 back in 2008, critical reviews were mixed, to say the least. By all accounts, the heavyweight crossover actually drove quite well, but the idea of a BMW X5 that traded a lot of functionality for polarizing looks and a higher price tag seemed like a tough sell. Then it went…
- Reviewed by Brandon Turkus
FULL REVIEW
---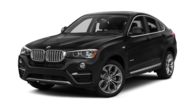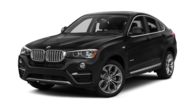 2015 BMW X4 xDrive28i
BMW's genre-splitting X6 has a new kid brother in the X4. We take it for a road-test review.
2015 BMW X4 First Drive
BMW continues to mine more sales niches with the creation of the 2015 X4 crossover. We take its new slantback on a run through Europe and file this First Drive road test review.
JMK BMW
391 Us Hwy 22 Springfield, NJ 07081

9.3 miles